Wow, this one snuck up on me.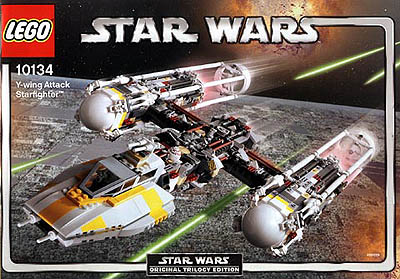 Theforce.net reported today that the UCS Y-Wing Starfighter is now available from the Lego Shop. I checked, and it's running $119 to preorder for Nov 2004 delivery.
I hadn't visited the trusty FBTB.net, and now I'm really sorry. They broke this story back on September 25. FBTB please set up an RSS feed! I'm hooked on Bloglines to get all my news now :-)
The UCS Snowspeeder is also a very cool model, but nothing tops building the UCS Star Destroyer!
See also: Lego